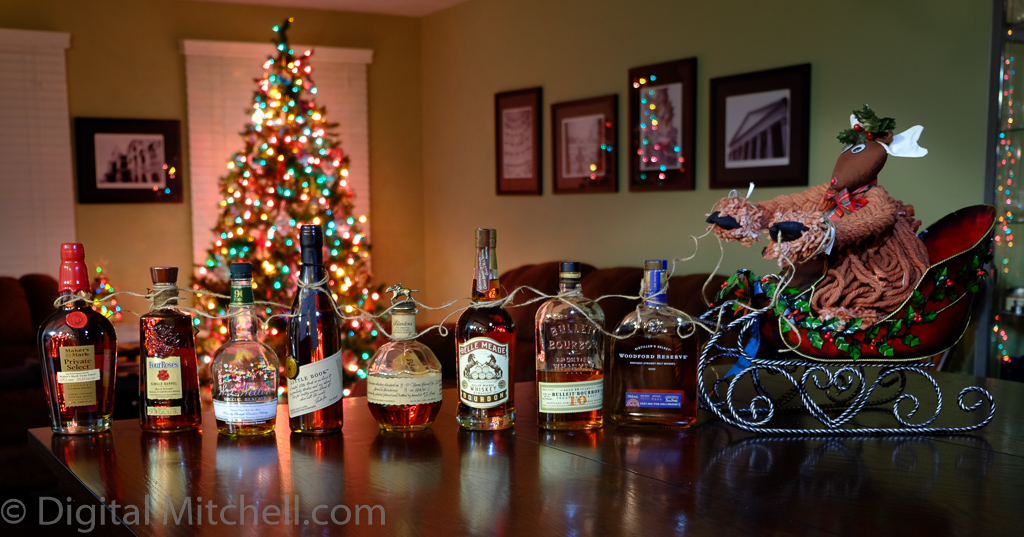 Twas the Night Before Christmas …Bourbon Style
Dawn and I sat down one night and wrote a little Christmas poem and then we gathered a few models and made an image to go with it. We hope you like both!
---
You know Weller, and Bulleit, and
Belle Meade, and Blatons,
Bookers, and Woodford, and
Roses and Makers
But do you recall
The most coveted bourbon of all…

Pappy Van Winkle bourbon
Is a hard bottle to find (…you aint' kidding)
And if you ever found it
It could make you lose your mind (…and your wallet)

---
All of the other bourbons
Were jealous, so they called him names (…like an old man)
They never wanted poor Pappy
To share any of their fame (…like the double oak)
---
Then one lucky Christmas eve
City Wide called to say:
"Pappy Van Winkle is in stock, alright,
Won't you stop by our store tonight"

Then how the bourbons chuckled
As they shouted out with Elmer T Lee,
Pappy can't join the team tonight 'cuz
The Mitchells missed him in the lottery!

But hey, welcome to the team, Mr George T Stagg!

---
With fun and love this year at Christmas, Michael & Dawn
Please follow and like us: