---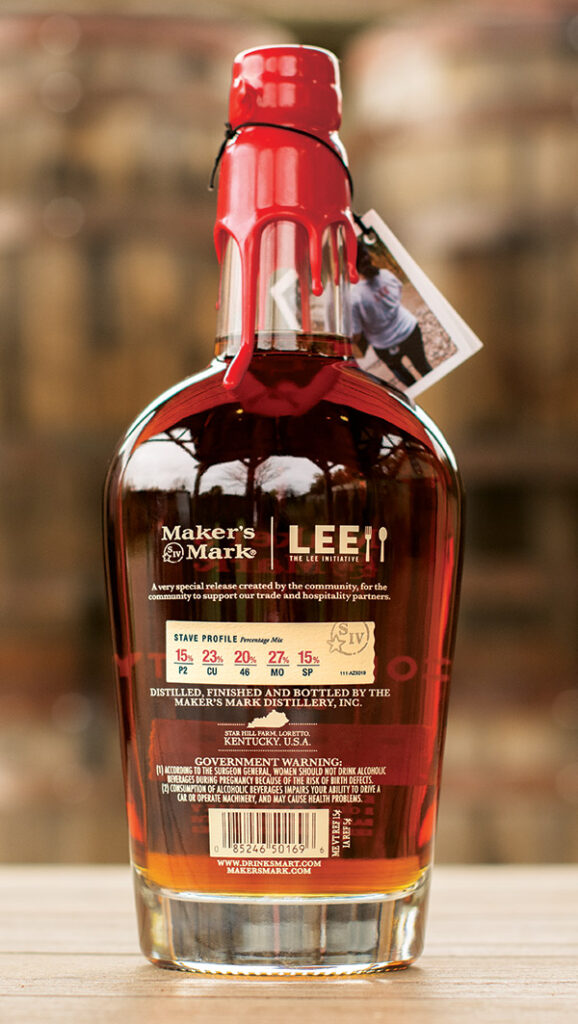 If you follow Maker's Mark on "the socials," you may already know about the great work being done by The LEE Initiative to assist the men and women of the hospitality industry, whose lives and livelihoods have been profoundly affected over the past year by COVID-19. We've been proud to play a supporting role in these efforts from the very beginning. To all our Ambassadors who have also given support, I want to say thanks.
As I write this, The LEE Initiative and its volunteer network of participating chefs and restaurants have served over 500,000 meals and provided other essentials to thousands of adults and children. Because the need continues, we've come up with a way to provide additional resources.
The Maker's Mark® CommUNITY Batch is a limited-edition blend of 37 Maker's Mark® Private Selection recipes from across the country. Through a process known as barrel vatting, this exclusive blend was then placed back into barrels for five additional weeks of aging. This is the very first time we've ever done this, so it's unique by definition. Even better, 100% of the proceeds from sales of this special batch will go straight to The LEE Initiative.
To find participating events and learn how to obtain your CommUNITY Batch bottle, visit leeinitiative.org. As a thank-you, after your contribution, you'll be invited to a national Zoom "virtual toast" to be held on #GivingTuesday, December 1, where each participant will represent one donated meal to The LEE Initiative on behalf of Maker's Mark. Some partners may be hosting unique launch events in association with the CommUNITY Batch, which you'll also learn about by visiting leeinitiative.org.
If you can't find a CommUNITY bottle or event in your area, I hope you'll still consider donating to The LEE Initiative. I guarantee there are folks in your area who need your help. Thanks for thinking of the men and women whose hospitality always makes the holidays more special.
With the warmest wishes from our home to yours,
Rob Samuels
Grandson of the Founders
Managing Director, Maker's Mark Distillery, Inc.
Please follow and like us: