---
From their website:
HONOR THE CRAFT
TAKE NO SHORTCUTS
Before we made the spirits, we made a decision.
For us, it was a simple one—take no shortcuts. That meant using honest ingredients grown across the region, supporting the natural and agricultural resources of West Michigan. It meant crafting every batch from start to finish. And it meant taking a road that many seem to avoid. From that point forward, we've been on a journey to develop spirits worthy of people's admiration.
The result is an uncompromised lineup of spirits. Proudly served in the neighborhood we call home. We don't source spirits, we source ingredients—the way it was meant to be done.

After becoming the first craft distillery in Grand Rapids, Michigan in May of 2015, Long Road Distillers formed relationships with local farmers to bring that mission to their neighborhood. Each spirit produced at Long Road Distillers is milled from locally sourced ingredients, fermented, and distilled on-site at the distillery on Grand Rapids' West Side.
The result is an uncompromised lineup of spirits including Vodka, Gin, Whisky and more.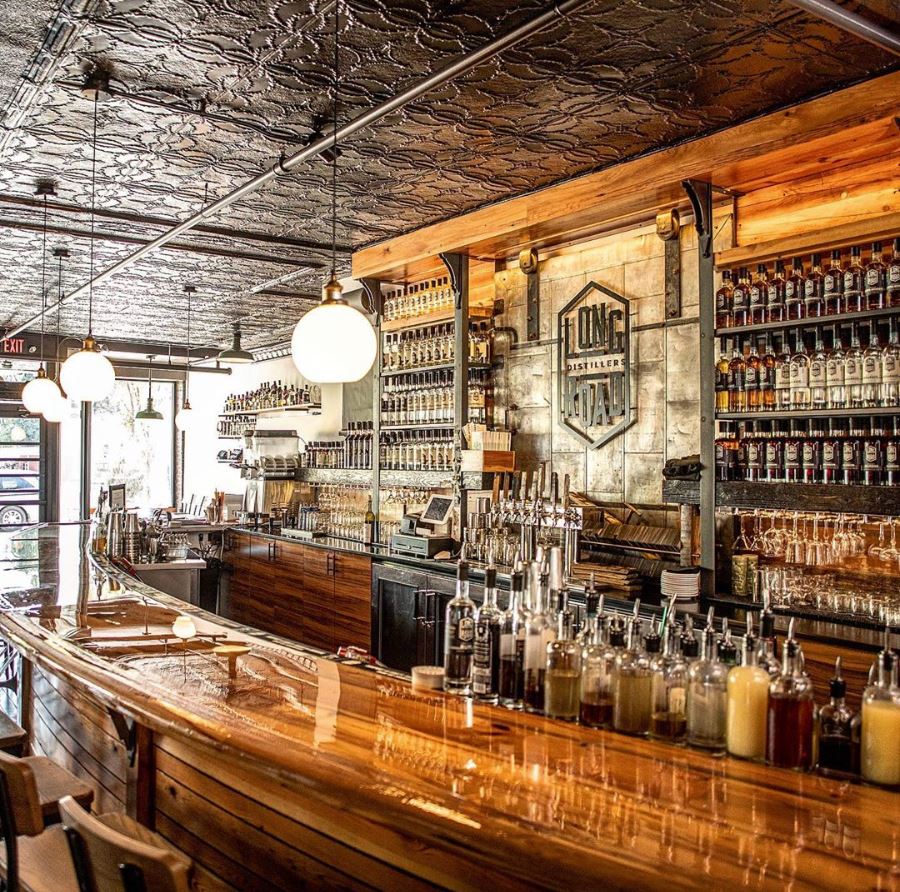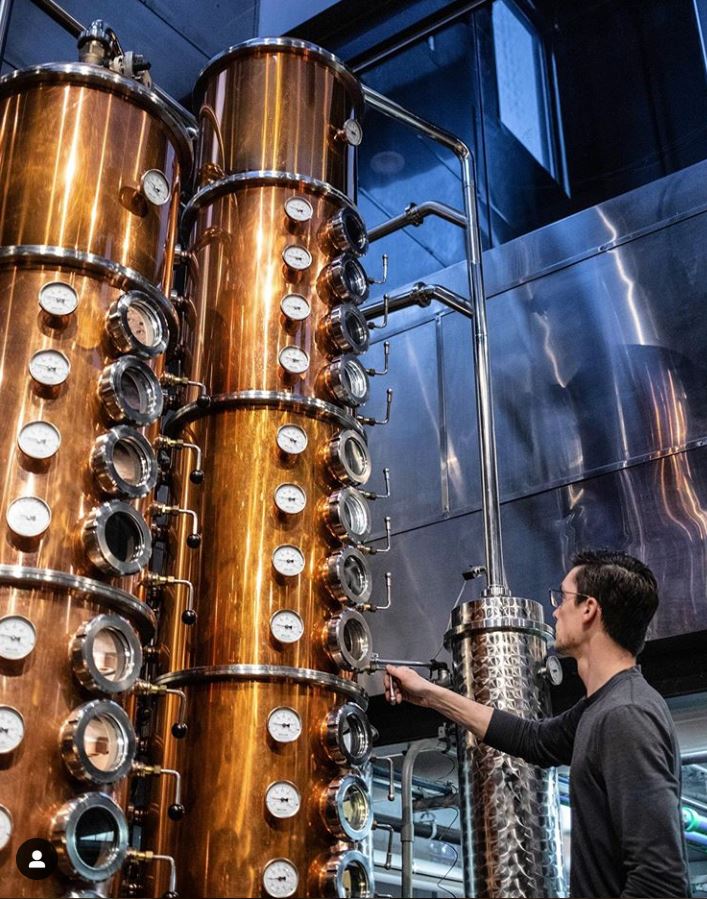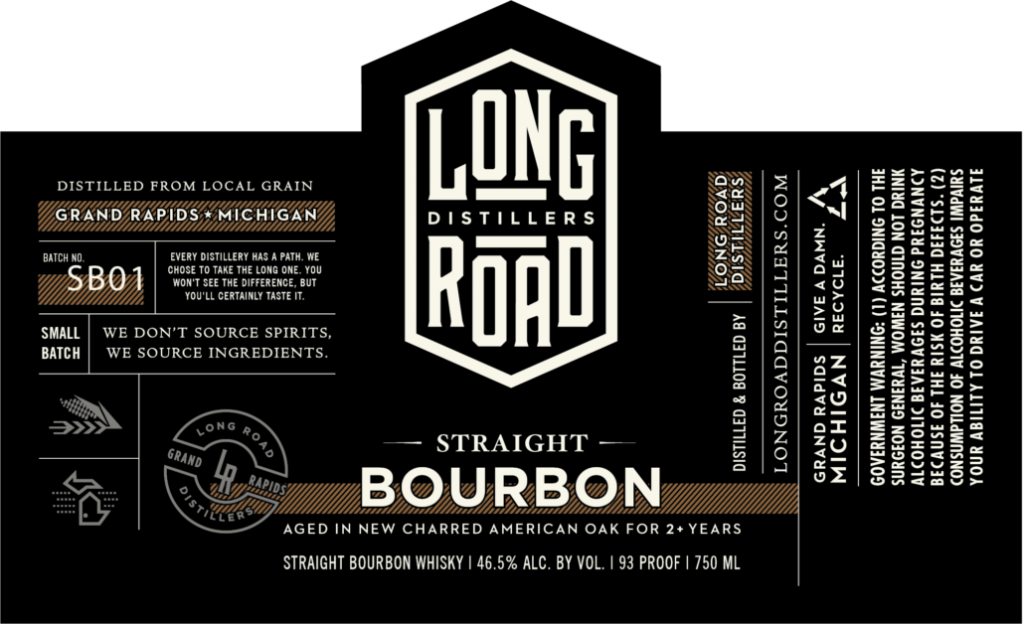 FULL-BODIED AND FULL-OF-FLAVOR: THE SPIRIT OF WEST MICHIGAN"
Long Road Straight Bourbon is full-bodied and full-of-flavor-proof that careful distillation and respectful treatment results in a more authentic taste.
We put everything into getting this one just right, starting with the grain we source from a farmer we know by name, and by taking the time to let the spirit develop in 53-gallon casks for nearly 3 years.
Each bottle of this limited release Whisky is hand-bottled, sealed and labeled by one of our distillers and offered to you at 93 proof – perfect for sipping or mixing into your favorite bourbon cocktail!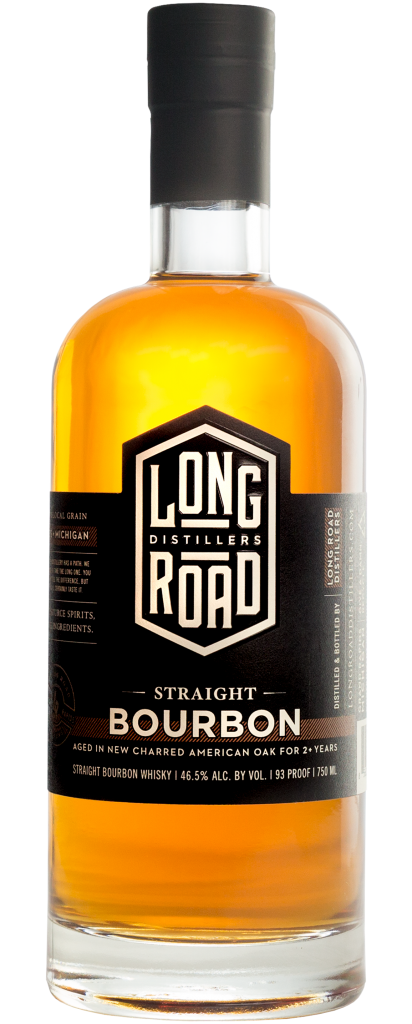 PROCESS & TECHNIQUES:
Milled from locally sourced whole grain and fermented on-site
Two times distilled on 500-gallon Vendome copper pot still
Aged for over two years in 53-gallon new American oak barrels
Careful blend of 3 distinct barrels for balance and complexity
Non-chill filtered.

TASTING NOTES:
Subtle vanilla candy on the nose
Hints of vanilla toffee and cream wheat
Mild fruit and spice at first taste
Sweet notes of caramelized pecan on the palate
Long, creamy finish
Please follow and like us: