---
Dawn and I, along with our good Bourbon drinking friends (and friends in general) Dave & Nina, took a Saturday and drove up to Holland, Michigan to visit the Coppercraft Distillery. With the current pandemic, most distilleries are either closed or not having tours or taste testings, however we all wanted to get out of our houses, and if nothing else just go for a drive.
I tried to call and e-mail the Coppercraft to set up an interview for this blog and/or a tour, however no one would return my calls or e-mails sadly. I was able to get through to see that they were actually open so that we could at least go into the gift shop.
Dawn, Nina, Dave and I loaded up in Dawn's SUV and headed North for Holland, Michigan. The drive was nice, as I mentioned before, we all wanted to get out of the house and it was a nice distraction on its own. The leaves are just now starting to change and the scenery was better than watching the corn stalks go by here in Indiana (although, MI has a LOT of trees!).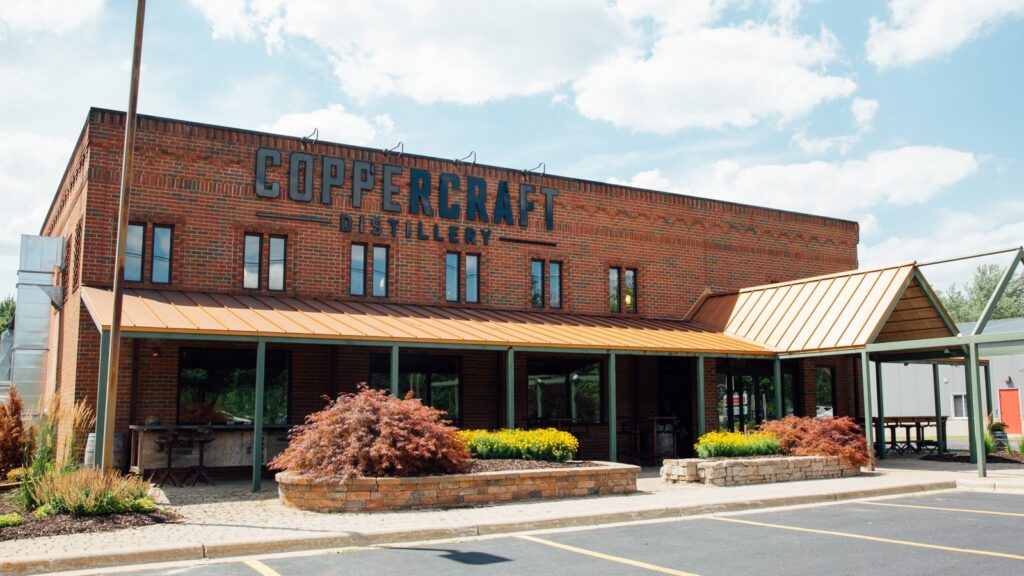 We arrived at the distillery and was worried that it was closed as there were no cars in the parking lot. But when we walked in, we were reassured that they were open because there was a bartender behind the bar.
We sat down at a small table in front of a large glass window showing their stills, and both couples ordered a flight of their whisk(e)ys. Dave & Nina also ordered a flight of their other distilled beverages, mainly vodka, and gin products.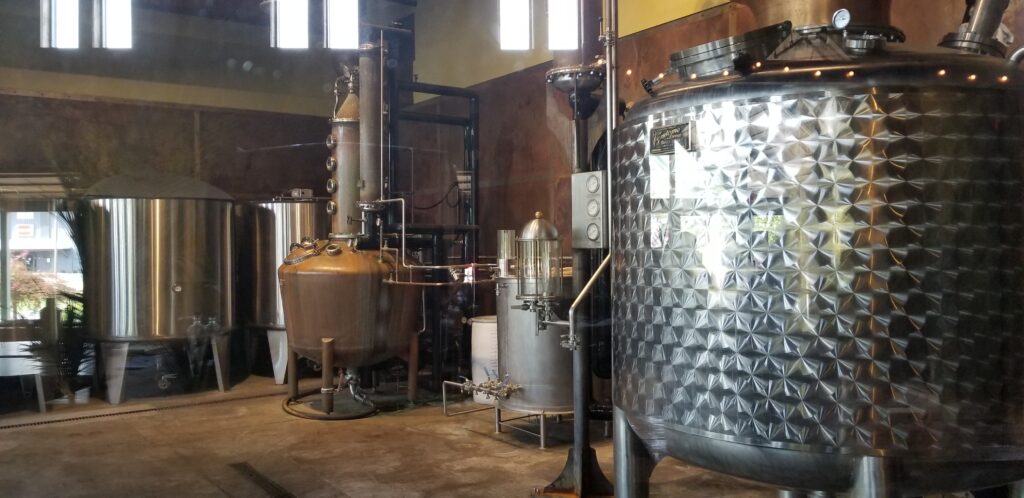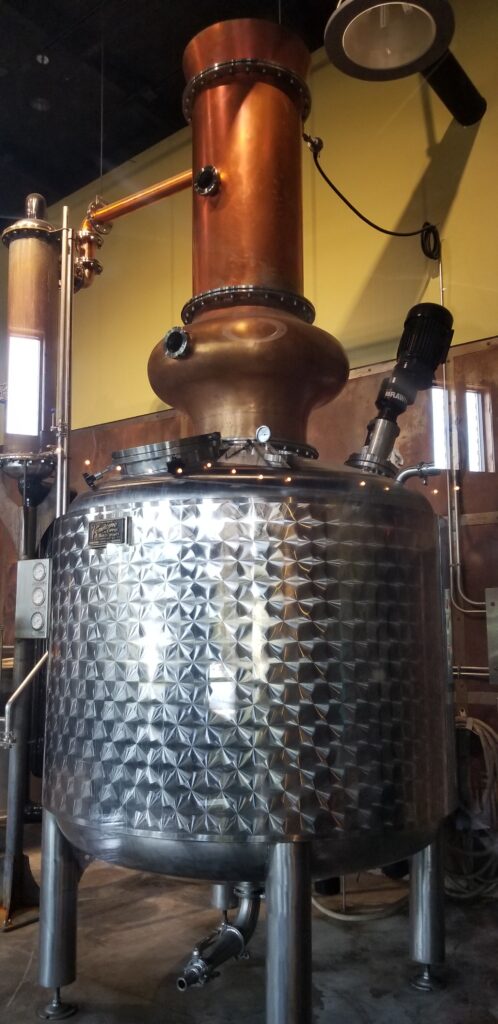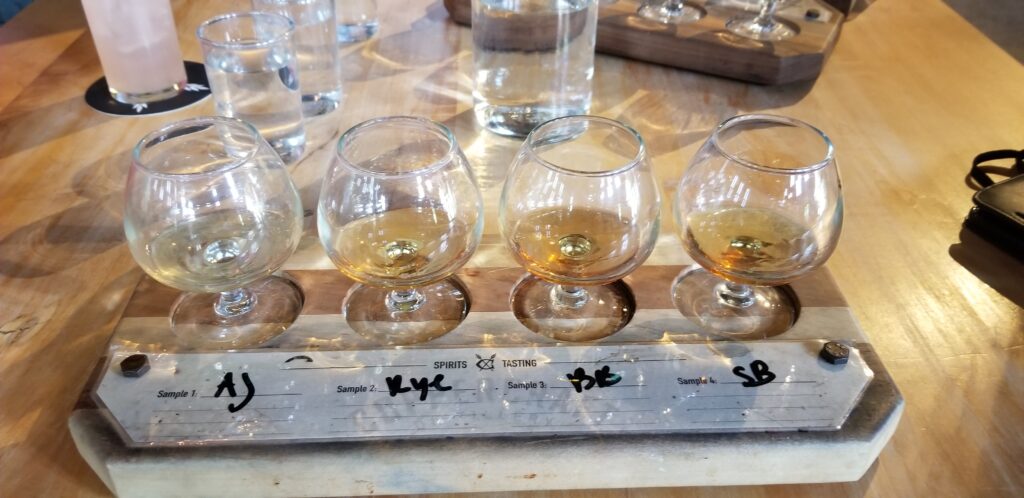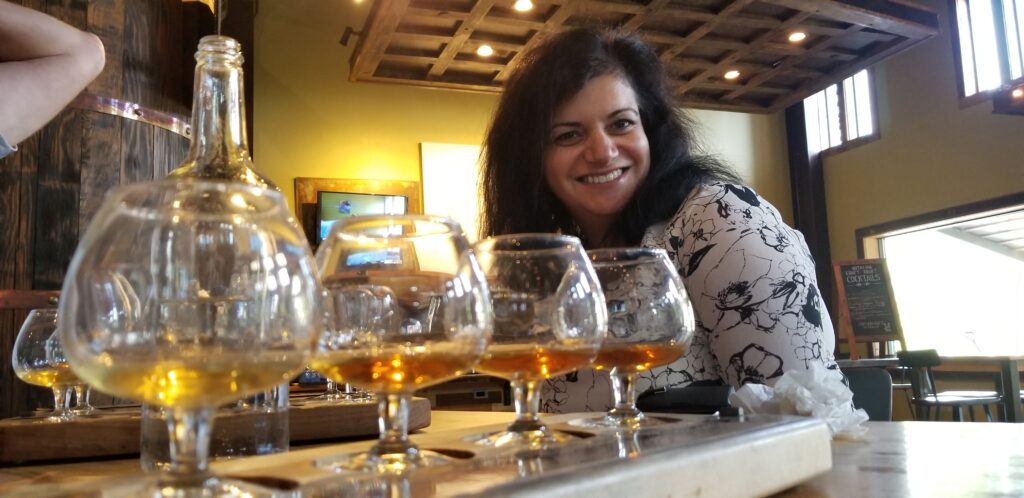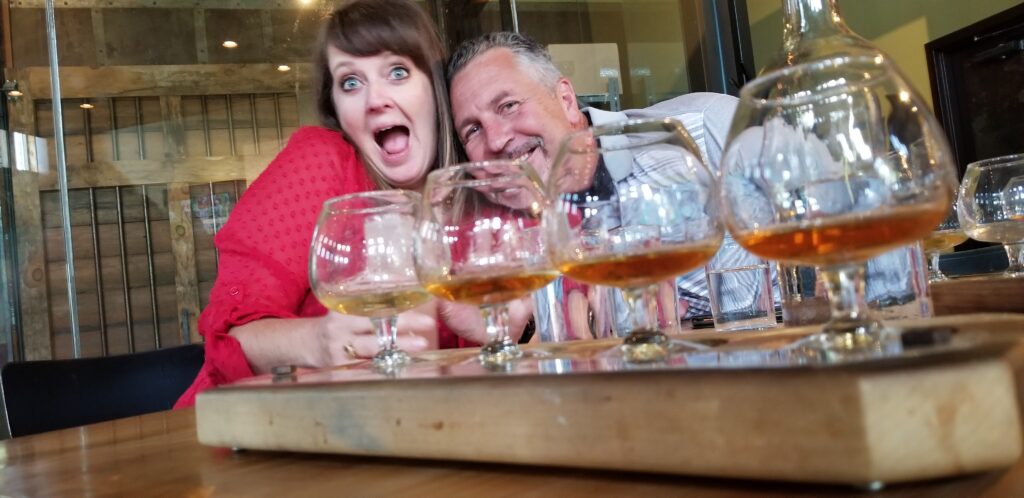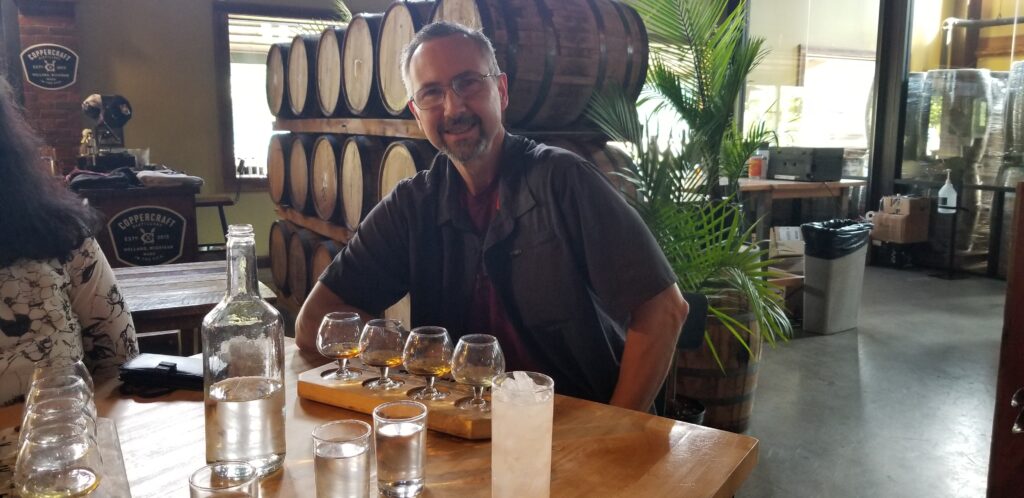 ---
We tasted the spirits, and Dawn, Dave and Nina had a cocktail. I passed on the cocktail as I was the designated driver. We liked their whisk(e)ys, nothing over powering or harsh, and nothing too light. All were in the middle of the road for our collective pallets.
I did purchase a bottle of their Straight Bourbon Whisk(e)y, although their Blended as a close second in our tasting that day.
---
---
Below is a little video on our tasting session, you can watch it and our reactions to the various spirits! Along with some laughs. This is the beginning of our new YouTube Channel.
---
Coppercraft Distillery:
Coppercraft was founded as a tribute to the American Craftsman.
Coppercraft was founded in 2012, in Holland, Michigan. Our distillery is nestled in the manufacturing coast of West Michigan, where our inspiration is drawn from the legacy of industrious workers who created quality goods and exported their handiwork across the nation. The auto manufacturers, furniture craftsmen, farmers, and entrepreneurs of Michigan left an enormous heritage. They proved that craft and time yield incredible results.
Although we are relatively young, we are hardworking and passionate. Since our inception, we have continuously perfected and expanded our spirit offerings to include whiskey, gin, vodka, and rum. We were the first Michigan distiller to offer canned cocktails, and we are proud to be an official partner of the Detroit Lions. In 2018, we were named the Michigan Distillery of the Year by the New York International Spirits Competition. A year later, the Detroit Metro Times named us the Best Michigan Whiskey.
We promise premium small-batch spirits, artfully crafted, and served to bring people together. Now that's something worth celebrating!
Please follow and like us: