Here is a gift idea for you; If you are looking for a bourbon themed ring, look at this website, they are very cool! A friend of mine sent me the link to this and they are gorgeous and Dawn and I want to get them all in the studio so we can photograph them!
"The barrels used in the making of these rings are hand cut in heart of bourbon country Kentucky. They are made from genuine aged reclaimed bourbon barrels" according to their website. They are priced from $300 to $999.
I want one!!

Here are just some of the offerings from BW James Jewelers, check them out: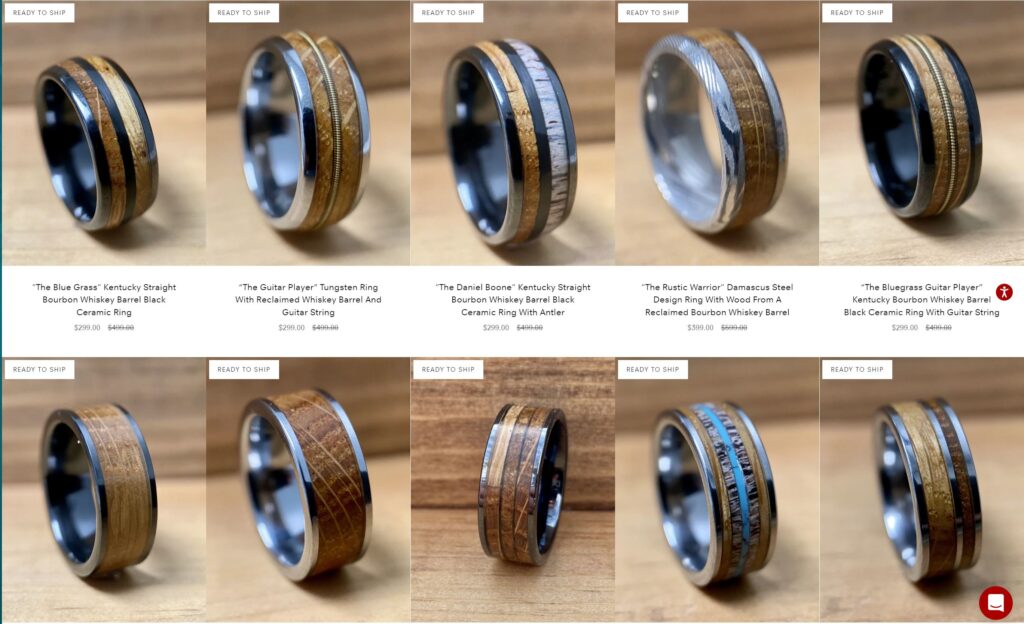 They also make rings out of other sources of wood:
Thompson M1A1 Firearm
AK-47 Rifle
M1 Garand
USS California
Olive Wood From Israel
RAF Mosquito Airplane
Model T

They also make rings made out of "a black diamond crystal structure" that is harder than tungsten.
Please follow and like us: