Silverback Distillery
Facebook
Instagram
From their website:
Silverback Distillery is the only mother-daughter distilling duo in the nation crafting high quality, award-winning spirits.
From the refreshing, citrus-forward Strange Monkey Gin to real honey-liqueur infused Blackback Rye Whiskey to the "ultimate butterscotch bomb" Blackback Bourbon, Silverback Distillery strives to produce distinct, flavorful spirits from a unique mix of local grains, mountain water and good ol' American craft(woman)ship.

With production facilities and tasting rooms in both the Pocono region of Pennsylvania and in the Blue Ridge Mountains of Virginia, Silverback offers a unique visitor experience. From mini cocktail flights, barrel smoked cocktails, or whiskey served neat, however you fancy your tasting, our distillery offers a chest-thumping good time.

Why is the distillery named "Silverback"? Silverback is the nick-name given to Christine's husband, Denver, by their three wonderful, wise-ass daughters. His early graying hair, overprotective demeanor and generally grumpy attitude (although sprinkled with unbridled exuberance) contributed to the name.

It started with a tasting…
Christine comes from a line of proud, independent women who made and enjoyed top-line hooch. Her great-grandmother made bathtub gin before WWI, on or about 1912…which makes it very coincidental that in the summer of 2012, 100 years after Great-Grammy sipped her own vat-made gin, Christine and her family went on a trip to Europe to explore their Scottish and Irish heritage. Christine was always called to the mountains, and it was in the highlands of Glencoe, Scotland after a visit to Ben Nevis Distillery, that Christine looked at her husband Denver and said, "I am going to make whiskey." The seed was planted for Silverback and Christine never looked back. After apprenticing at a distillery in Washington State, she began her research and trials to find the perfect blend of grains and botanicals for her products. Now a master distiller, Christine plans on expanding her whiskey line and growing the Silverback brand throughout the USA and internationally.
---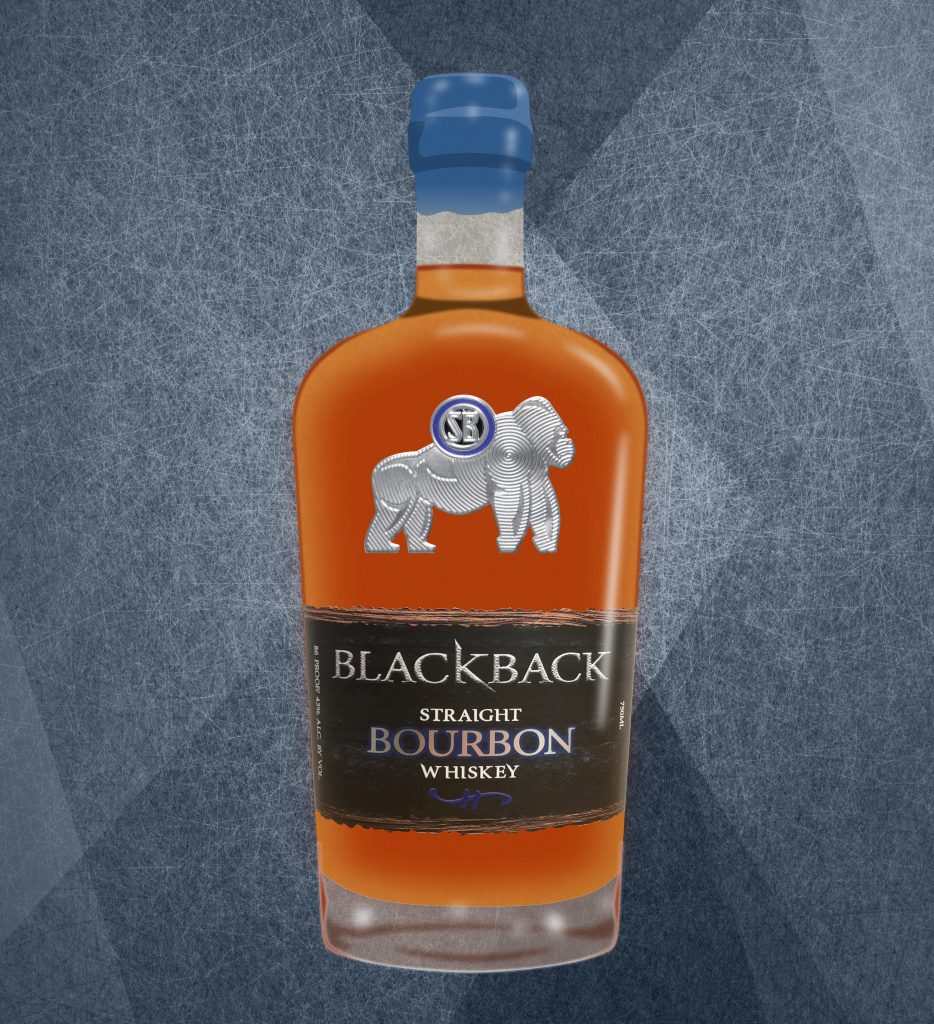 Blackback Bourbon
$49.00
*Pennsylvania shipments only
Virginia and Pennsylvania bottle prices are different. If you are looking for VA bottle prices, check "Spirits" section of the website.
-Please use a business address for us to ship to. Signature required upon delivery
-Outside of Pennsylvania some of our products are available through 1 West Dupont Circle Wines & Liquors. Priced Independently. Link under "Our Spirits" section of the website.
OUR MOST EXCLUSIVE AND SOUGHT AFTER PRODUCT, BLACKBACK STRAIGHT BOURBON IS AGED FOR A MINIMUM OF TWO YEARS. BARRELS ARE CAREFULLY SELECTED FOR SINGLE BARREL RELEASES. THIS SPIRIT MAY BE THE ULTIMATE BUTTERSCOTCH BOMB, WITH NOTES OF VANILLA AND OAK CONTRIBUTING TO THE VERY BEST ALL-VIRGINIA BOURBON. ONLY AVAILABLE IN HOUSE.
86 PROOF / 750 ML
Please follow and like us: