---
Podcast: 10-16-2019 The Bourbon Whiskey Daily Show #719

Pappy (Julian 1st):
Goes back to 1893, Pappy started as a salesman for W.L. Wheller
1908 Papy and his partner Alex Farnsley bought the company from W.L. Wheller
During prohibition they were able to continue selling Bourbon because they merged with A. P. H. Stitzel Distillery for selling medicinal whisky and that would then turn into the Stitzel-Wheller Distillery
Pappy was never a distiller himself, he as a good salesman and marketer and he wrote a lot of columns for different magazines for them to publish (mostly promoting his company)
He died in 1965 and was active in his company almost right up until he died
Julian 2nd:
Graduated from Princeton University
Joined his father at Stitzel-Wheller
He volunteered for the Army after the bombing of Pearl Harbor
He was a tank Commander and named his tank Old Fitz (after his family's brand of bourbon)
He got shot and refused to go home, he got a Purple Heart
1972 was sold and he started the Old Rip Van Winkle brand by buying bourbon from Stitzel-Wheller and then bottling and selling it in porcelain decanters
Julian 3rd:
1977 he joined his father
1981 his father died and he took over the business himself
1991 Stitzel-Wheller closed he used his on-hand stocks to continue selling his bourbon he bought a lot from them as they were going out of business
1994 Julian 3rd introduced Pappy Van Winkle with the iconic label of his grandfather holding a cigar
2002 Julian 3rd partnered with Buffalo Trace to make his bourbon
Julian 3rd's Children:
Preston (Son) :
2001 he joined his father
Daughters: Louis, Carrie, Shival they own Pappy & Co the website https://pappyco.com which is all the clothing and branded gear. They were triplets.
---
Speaking of Pappy & Co products: one of our nephews gave us their Syrup finished in Bourbon Barrels for Christmas, and Dawn and I can verify that it is amazingly good!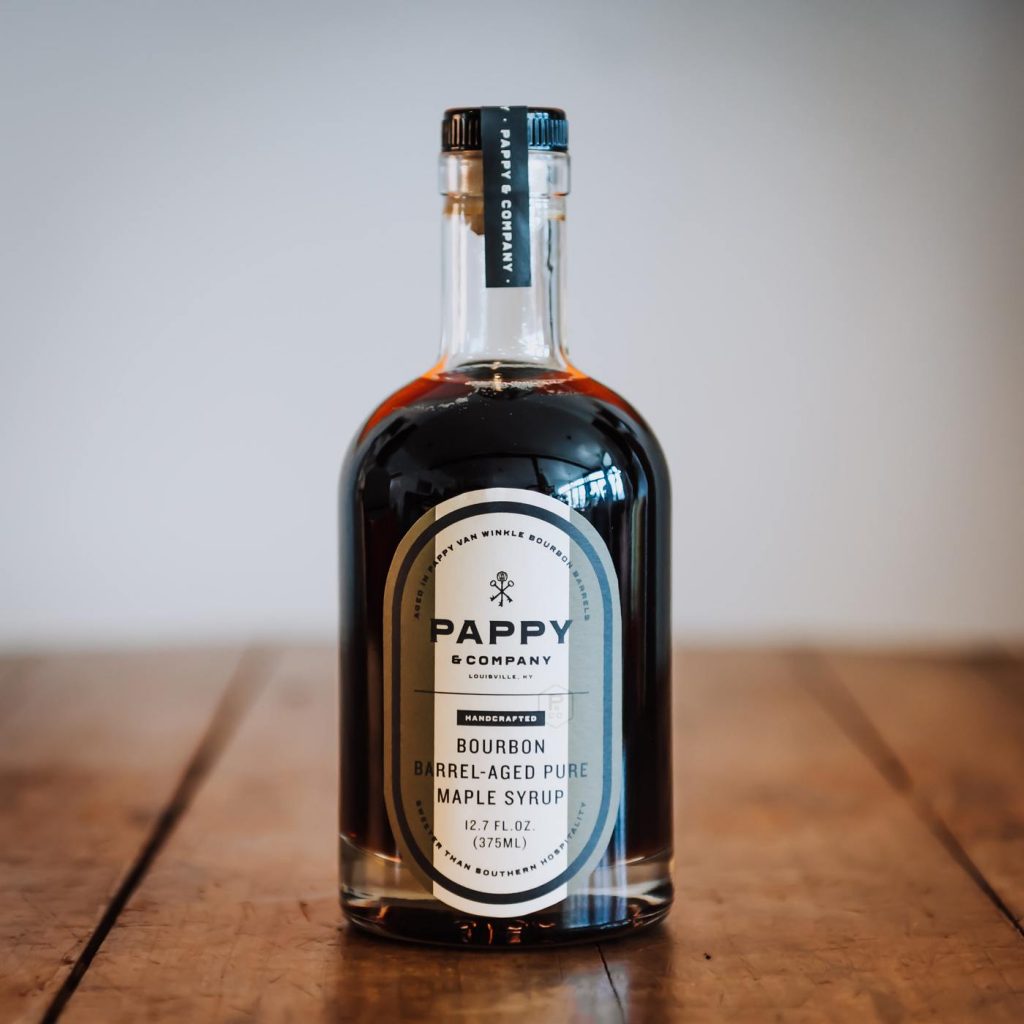 Please follow and like us: