---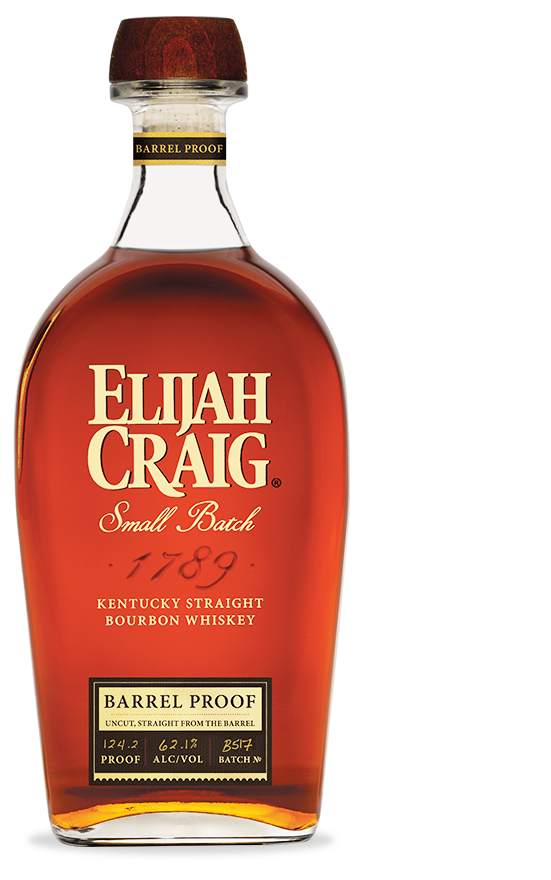 Uncut, straight from the barrel without chill filtering, the nose, taste, and finish created by 12 years of aging are preserved in their simplest form. At full barrel proof, you can enjoy Elijah Craig much the same way our Master Distillers do when they sample straight from the barrel in our Kentucky rickhouses. Elijah Craig Barrel Proof is a bold and honest expression of what charred oak barrel aging can do for Bourbon, from the man who originated the process.
Proof: Varies by Release
Age: 12 Years Old
Notes:
Made by: Heaven Hill Distillery
Released Three times a year:
Barrel Proof Batches:

Each batch of Elijah Craig Barrel Proof is an uncut Small Batch of 12-year-old Bourbon bottled straight from the barrel. The variance in proof from batch to batch presents a unique opportunity to explore the impact of the angel's share and the resulting proof in a small batch of barrels.

The first letter of the batch number indicates which of that year's releases the bottle was a part of starting with "A", while the second digit is a number that determines the month of the year the bottle was released. The third and fourth digits indicate the year.
Please follow and like us: