Below is our listing of Distillers, listed by last name. As we find them we will add them to the list, as this will be a "living document."
Jeff Arnett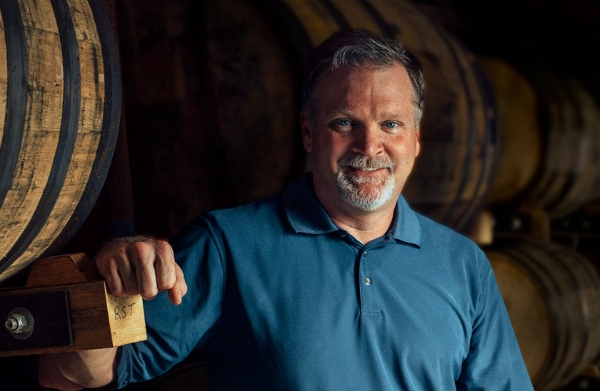 Jeff Arnett was named master distiller of the Jack Daniel Distillery in 2008. His supervision of the entire whiskey-making process of milling, yeasting, fermentation, distillation, charcoal mellowing and maturation ensures the world's top-selling whiskey label is both in constant supply and true to Jack's guiding belief that "Every day we make it, we'll make it the best we can."
In 2001, Jeff took his first job at the distillery in quality control and overseeing Jack Daniel's Single Barrel. Since then, his work in a variety of capacities throughout the distillery, including warehousing, maturation, distillation, charcoal mellowing management, barrel quality and bottling, as well as being a member of the Master Tasters' panel, have primed him to spearhead the entire operation.
Jeff was honored by Whisky Magazine as "Master Distiller of the Year" in 2017. He has served on the board of the Tennessee Distillers Guild since 2016, most recently as Vice President.
Arnett is one of only a handful of individuals who have held the title of Master Distiller in the history of the distillery which began production in 1866. Jeff is proud to accept the enormous responsibility that comes with having one of the most envied jobs in the world.
A native of Jackson, Tenn., Arnett received a degree in industrial engineering and worked the food and beverage manufacturing industry for 11 years before moving to Lynchburg in 2001. Jeff and his wife, Lori, have two children. When not in Lynchburg, Jeff travels the world as an ambassador for Jack Daniel's, sharing the brand's stories with all he meets.
---
Alan Reed Bishop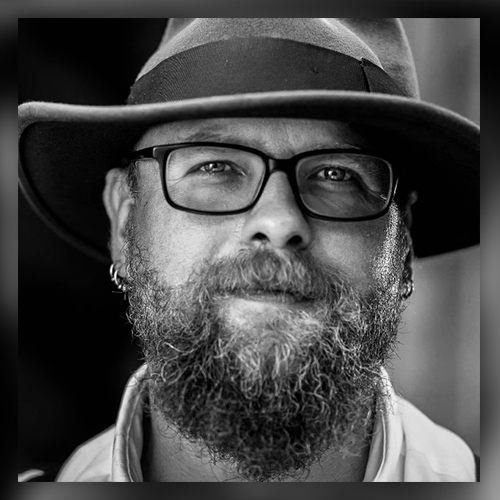 Head Distiller at Spirits of French Lick. Alan is deeply passionate about the connection forged between agriculture and distillation. As the product of a life spent on a family owned farm and in the profession of plant breeding Alan is deeply committed to fully exploring the history and future of distilling in Indiana. A self-described lifelong student of the art of distillation and an avid researcher of distilling heritage Alan brings 19 years' worth of experience to the table at Spirits of French Lick.
---
Alex Castle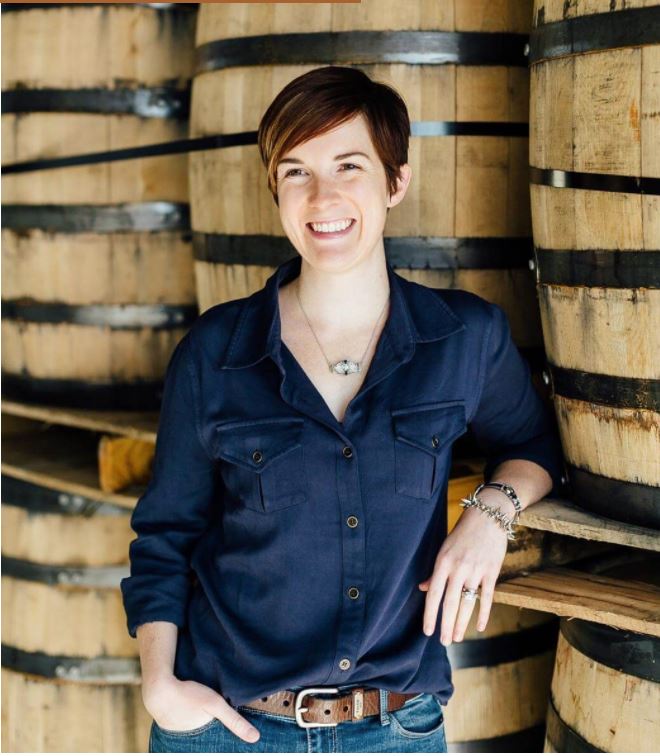 Master Distiller at Old Dominicks. After a high school discussion with her mother about her eventual career, Alex resolved to become a master distiller or brewmaster—a path she never strayed from. Alex's journey began at the University of Kentucky, where she earned her degree in chemical engineering. After school, Alex landed at the renowned Wild Turkey Distillery, in the heart of Kentucky's bourbon belt, as a production supervisor.

Her education and experience in the spirits industry made her a natural fit when cousins Alex and Chris Canale sought to revive their great-great grandfather's long-dormant spirits brand in 2015. As Old Dominick's Head Distiller, Alex was instrumental in the development of the distillery facilities and the production of the first spirits to roll off the line. In January 2019, Alex was promoted to Master Distiller, a testament to her passion and dedication to craft. In December 2019, she was promoted again to Master Distiller and Senior Vice President.

In August 2020, she become the first woman president of the Tennessee Distillers Guild.
---
Marianne Eaves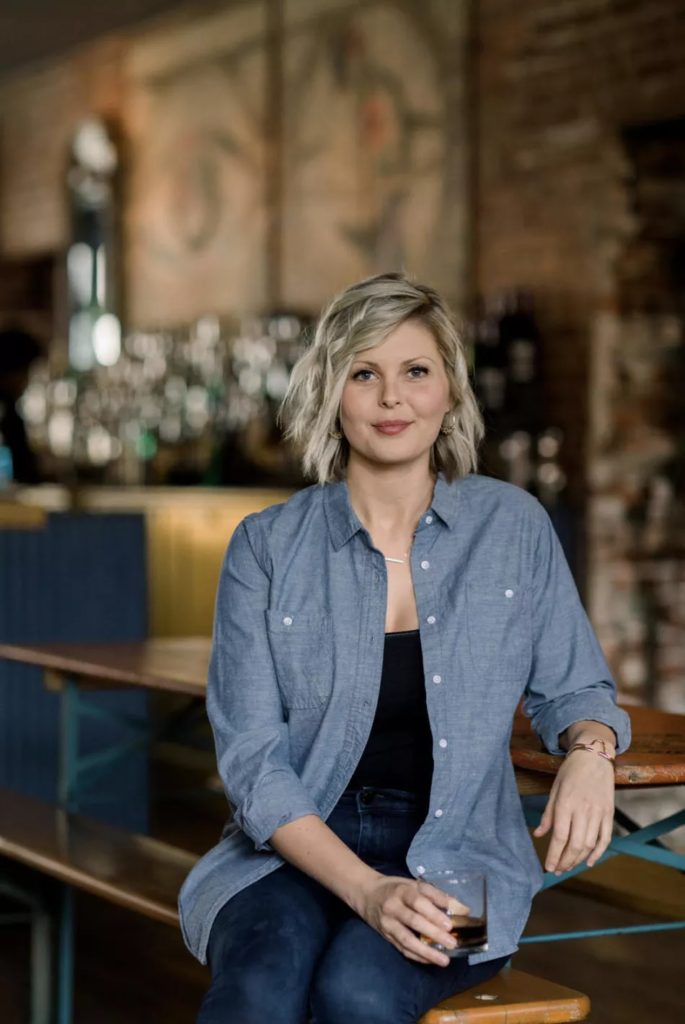 The 32-year-old chemical engineer is Kentucky's first female master distiller since Prohibition. Her meteoric rise in, let's face it, a predominantly male industry has helped change the face and legacy of one of America's oldest spirits. She began her career as an intern for the Brown-Forman portfolio of brands which includes Jack Daniels and Old Forester. In just five years, she became a master taster at Woodford Reserve Distillery and served as the protégé to master distiller Chris Morris.

At 28, she signed on to help Wes Murray and his business partner, Will Arvin, restore and develop the gin, bourbon, and rye whiskey labels at the historic Old Taylor Distillery in Frankfort, Kentucky, and in doing so, became the first female master distiller the area had seen in decades. The distillery, which is now known as Castle and Key Distillery, was in complete disarray when she said yes to the opportunity.

Eaves made the decision in early May 2019 to leave Castle and Key distillery to focus on other goals like founding her own consulting company.
---
Chris Fletcher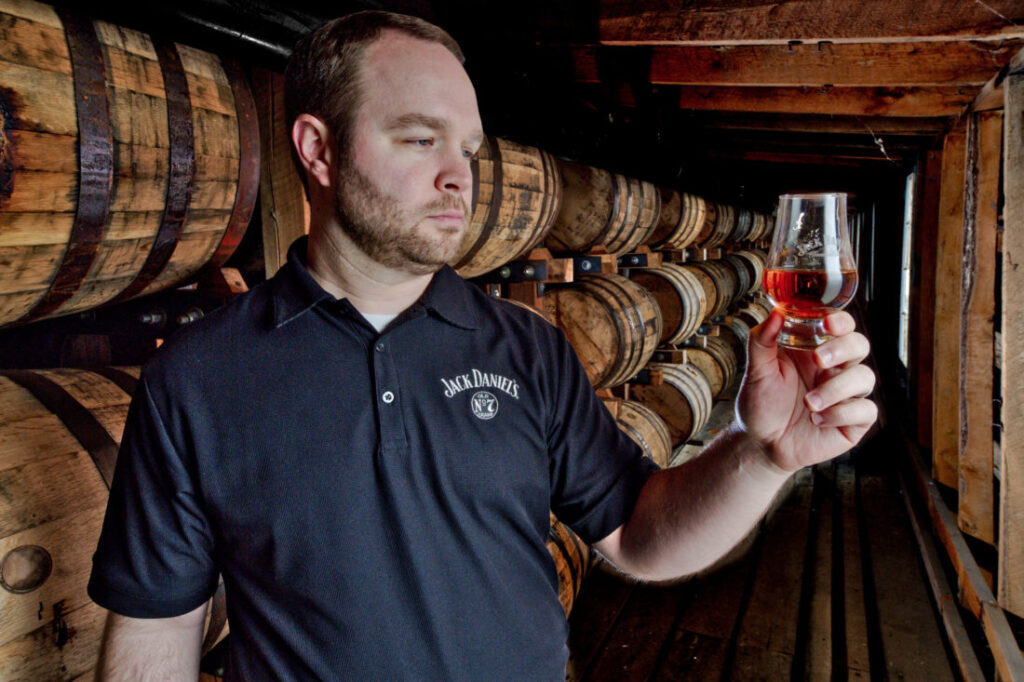 Chris Fletcher is the assistant master distiller at the Jack Daniel Distillery and a native of Lynchburg, Tenn. Fletcher's role as assistant master distiller allows him to utilize his sensory skills and extensive knowledge of the whiskey making process while providing support for Master Distiller Jeff Arnett. He also looks forward to playing a key role in any potential new offerings that the distillery may consider in the future.
After earning a degree in chemistry, Fletcher joined the Jack Daniel Distillery first as a tour guide in 2001 and then gained a complete knowledge of production at Jack Daniel's including milling, mashing, fermenting, distillation, mellowing and maturation, all passed down first-hand by his grandfather, the late Master Distiller Frank "Frog" Bobo, and other Jack Daniel's employees with decades of experience.
After his stint in Lynchburg, Fletcher worked for Brown-Forman Corporation in Louisville, Kentucky on Jack Daniel's quality control. In this role, Fletcher touched everything that had to do with the whiskey-making process, from the still to the barrel. Following two years of gaining valuable experience working for distilleries across North America, Fletcher returned to the Jack Daniel Distillery in 2014.
As the grandson of Bobo, the distillery's fifth master distiller from 1966-89, making Jack Daniel's Tennessee sipping whiskey comes naturally to Fletcher. He recalls visiting his grandfather at the distillery, following closely at his heels and hearing stories about those who came before them. Fletcher's first memory of the distillery is watching his grandfather make sour mash and operating the stills. Today, he feels very fortunate to have had two outstanding mentors – his grandfather and the seventh master distiller, Arnett.
With American whiskey currently experiencing such a renaissance, Fletcher is an ideal fit for Jack Daniel's. He not only has a foothold into the heritage and authenticity of Jack, but he also brings a fresh approach to product innovation. As his grandfather often reminds him, the incredible growth Jack Daniel's has experienced since his days at the distillery is a result of the process and quality controls established by its founder. Now it's Fletcher's job to help ensure that the dedication to the craft of making great whiskey remains true to Mr. Jack's mantra of "Everyday we make it, we'll make it the best we can."
---
Matt Greeno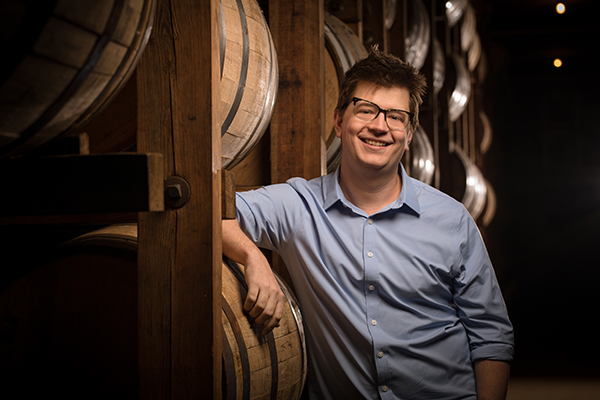 MGP NAMES FIRST LEAD MASTER DISTILLER
Matt Greeno to lead Masters team, support product development
Atchison, KAN., Jan. 19, 2021 —Matt Greeno has been promoted to the newly created position of Lead Master Distiller at MGP Ingredients, Inc., He is charged with ensuring distillation quality and supporting new product development for contract distilling customers and MGP Brands.
Greeno will guide the company's Master Distillers and process engineers and oversee technical processes across MGP distillery operations in Atchison, Kansas, Lawrenceburg, Indiana, and Washington, D.C. On the product development side, he will collaborate with MGP's alcohol R&D and Innovations team to develop new product concepts and custom mash bills and distillates.
"Matt's new role supports our strategy of developing 'bench strength' with MGP team members who are highly skilled in distilling and blending," said David Dykstra, vice president of Alcohol Sales and Marketing. "This allows us to serve customers of any size with quality spirits and, for those seeking to stand out in a crowded market, exceptional customized products."
Greeno's knowledge and expertise in distilling both gins and whiskeys is important as MGP Brands expands its portfolio, said Vice President of Brands Andy Mansinne.
"We look forward to even more collaborations between our talented Master Distillers and Master Blenders in 2021 and beyond to innovate with exciting new gins and whiskeys that will elevate our position in the marketplace," Mansinne said. "Matt will play an important role in this evolution."
Greeno attained his Master Distiller certification from MGP in 2019. Most recently, he was a Distillery Process Engineering Manager. He joined the company in fall 2011 as a Plant Process Engineer at company headquarters in Atchison, Kansas. A December 2010 graduate of the University of Kansas with a Bachelor of Science in chemical engineering/physics, Greeno earned his MBA degree from the University of Missouri-Kansas City last year.
---
Stephen McNeely
Assistant Distiller at Spirits of French Lick. Stephen is a native of French Lick and attended school at Springs Valley. Stephen is an avid gamer as well as a fellow lover of distilled spirits and music, taking inspiration from bands like Five Finger Death Punch, Breaking Benjamin, Shinedown, and Hollywood Undead. Stephen has stepped up to the plate to deliver in his words "extremely well made products, with an eye towards quality" and has in short order become our go-to miller: prepping cooks daily, weighing grains, and helping design potential mash bills. Recently he has become a distiller in training, working closely with our head distiller and learning the ins and outs of distillation as well as developing his palate. He has also taken a keen interest in the fermentation arts here at the distillery.
---
Joyce Nethery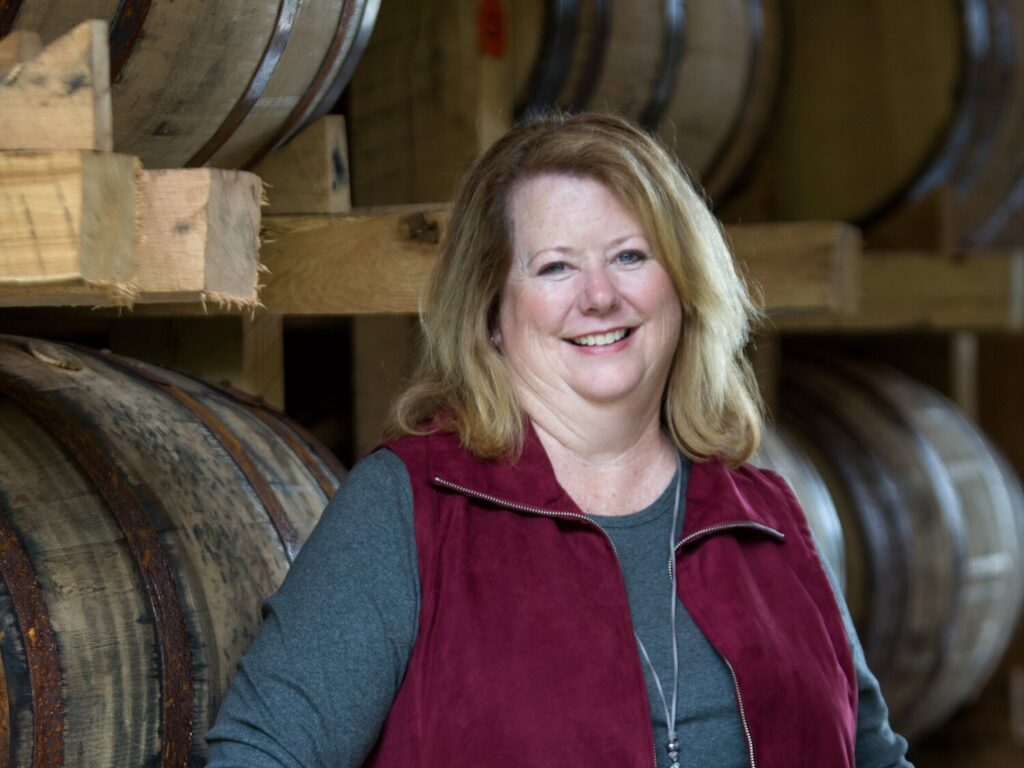 Master Distiller for Jeptha Creed Distillery. As far back as she can remember, Joyce has had a passion for chemistry. She earned a Master's degree in chemical engineering from the University of Louisville's Speed Scientific School, and for 15 years worked as a process engineer in industrial scale distillation. She then spent a decade teaching high school chemistry and physics before her husband Bruce's dream of opening a distillery reignited her passion for the distillation process—and the rest, as they say, is history.

Her deep love for farm life, as well as her many years working her family's land, have given her invaluable insight into growing the wide variety of crops used in Jeptha Creed's products. It has also inspired the distillery's distinct ground-to-glass maxim. In addition to being a Master Distiller and owner of Jeptha Creed, Joyce is a devoted mother of two who has a passion for all things Kentucky. She couldn't be prouder to carry on the state's long history of distilling the finest spirits in the world.
Please follow and like us: